The Council's mission is to implement by legislation and policy decisions, the actions necessary to prudently preserve and enhance Yarrow Point's environment and to actively encourage community involvement in government through communication of issues and thoughtful response to residents' concerns.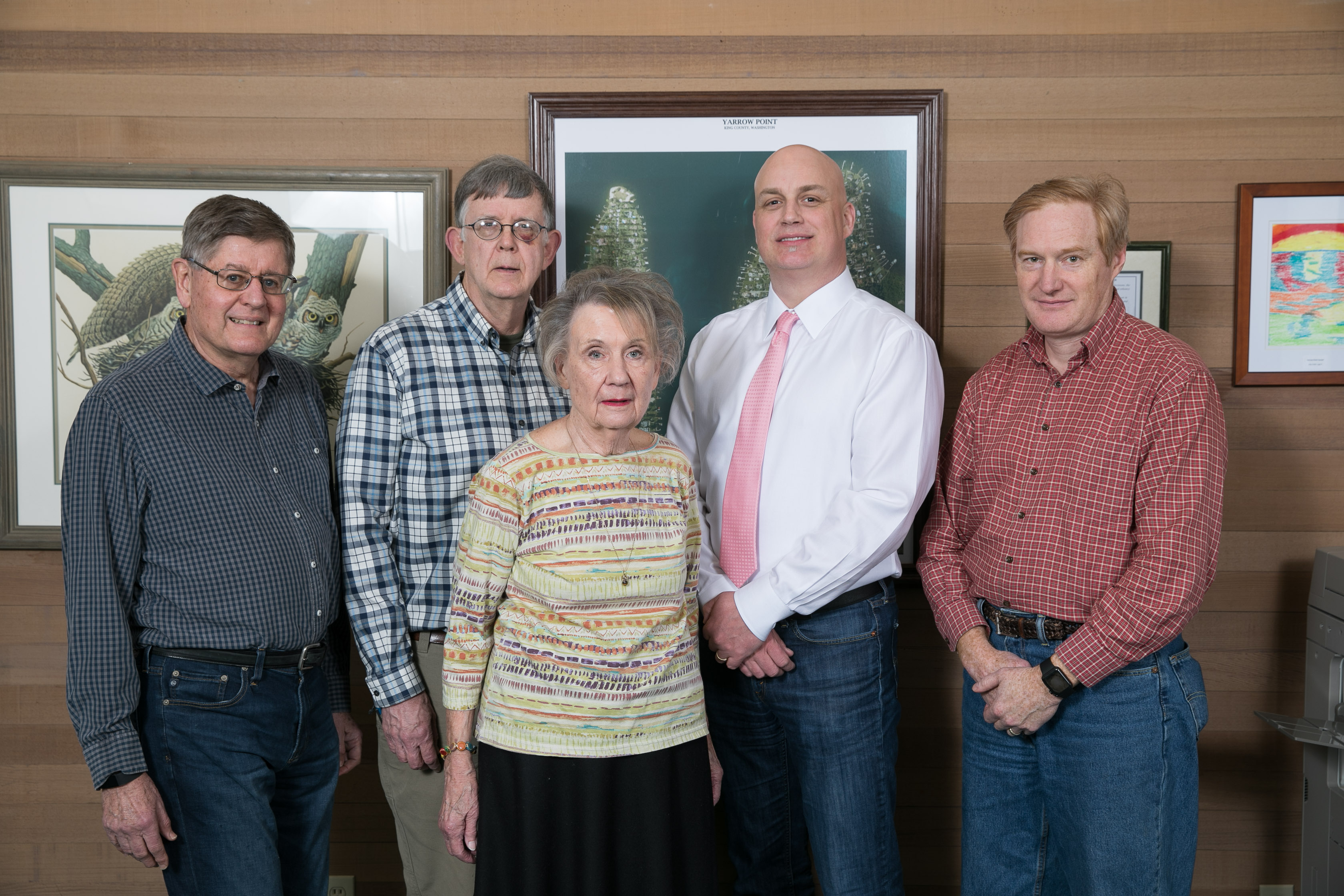 Meetings:
Regular Council meetings are held at 7 PM on the second Tuesday of each month at Town Hall. Agendas for regular Council meetings are posted at Town Hall at least four days before the meeting. Special Council meetings may be held from time to time as issues warrant. Notices and agendas for a special meeting are posted at Town Hall at least 24 hours before the special meeting. Council meetings represent grassroots politics at its best; citizens are encouraged to appear at meetings and speak to their elected representatives directly about issues of concern to them during the meeting. Citizens wishing to contact members of the Council outside of the Council meeting may do so by calling the Town Hall at (425) 454-6994 or emailing staff using one of the email links on the Administration page of this website.
The Mayor presides over Council meetings and serves as the Town's Chief Executive Officer. The Mayor has the authority to appoint staff to assist in implementing the executive duties of the Town and to appoint citizens to serve on the other advisory commissions and boards of the Town, with consent of the Council.
The Council of the Town of Yarrow Point is its governing body. It consists of five resident Council members and one resident Mayor elected at large by registered voters residing in the Town.  Each member serves a four-year- term and is eligible for re-election without term limits.
The Council is responsible for establishing the policies, direction, and goals of the Town through the passage of ordinances, resolutions, and policy statements.They also are charged with authorizing the Town's annual operating budget and its monthly expenditures.
Yarrow Point's current Mayor and Council are:
Mayor and Councilmember Biographies: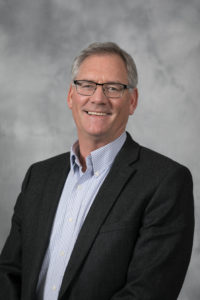 Mayor Dicker Cahill
My wife (Carolyn) and I moved to Yarrow Point in 1986. Both of us are lifelong residents of Bellevue with deep roots in the Point's Communities, with my father and Carolyn's mother growing up on Hunts and Yarrow Points respectively. We raised our four children here and are thankful they all experienced the magic of the 4th of July celebrations that always brings out the best of Yarrow Point and its community spirit. I have been active in the community throughout my life, coaching countless Little League & Boys & Girls Club Basketball games, along with volunteering on the 4th of July Committee and participating on the Park Board and Planning Commission, before becoming Mayor. I graduated from the University of Washington with my Bachelor's and Master's Degrees from the Foster School of Business. I spent over 25 years in the Wireless Communications Industry before starting my second career in residential Real Estate, where I work for NWG.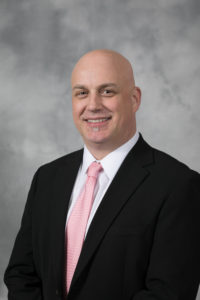 Stephan Lagerholm
I grew up in Sweden and graduated from Uppsala University in 1999. I met my wife in 2005 and moved to the U.S in 2007. In 2007 I also started my own company that focused on consulting services to startups in the networking space. In 2009 I founded the Texas IPv6 Task Force and served on the board for 5 years while working for a startup called Secure64. I moved to Seattle in 2014 and worked for Microsoft for 3 years. At the end of 2016 I accepted a position with T-Mobile where I lead a team responsible for T-Mobile's network architecture. I won the 2017 November election for Council Position #1. I have two precious sons and a wonderful wife. The town of Yarrow Point is a fantastic place to live, with a perfect balance of a small town feel and proximity to a prosperous metropolitan area. I'm happy to serve on the town council and make a difference in our community. I believe in being friendly to the environment, practical in daily life and in fostering a sense of community.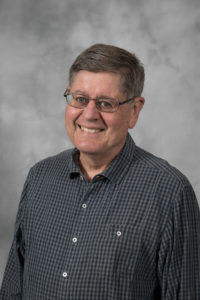 Carl Scandella
I moved to Yarrow Point with my family in 1992. It has been my privilege and honor to serve with Mayors Cooper and Cahill, the Council Members and staff to preserve and enhance the character and beauty of our town. During my tenure, I'm especially pleased that we were able to complete the pathway project on 92nd Avenue N.E. including undergrounding of utilities and upgrading our storm water system, as well as expansion of SR 520. These were challenging projects that required the Council, Mayors and staff to work together with citizens to achieve the desired results. After completing bachelors and Ph.D. degrees at Caltech and Stanford, with postdoctoral research training at the University of Basel and the Pasteur Institute in Paris, I joined the biotech industry in 1981, before any products were available. At Chiron Corp. in Emeryville CA, we achieved industry firsts in developing, manufacturing and marketing therapeutic, diagnostic and vaccine products approved by the FDA addressing unmet needs in the areas of hepatitis B and C, AIDS, multiple sclerosis and cancer. My consulting business, founded when I arrived here, has served more than 50 client companies. Recently I've provided expert witness services in patent cases involving some of the largest-selling pharmaceutical products. Two of my other interests are the environment and education. Current affiliations include Town Representative on WRIA 8 (a government council tasked with restoring the salmon population in the Lake Washington/Lake Sammamish/Cedar River watershed), Science Education Advisor for both the Pacific Science Center and the Logan Center for Education in Seattle with the goal of providing high quality STEM education in our public schools.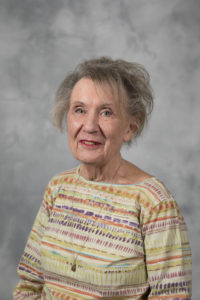 Mary Elmore
I was born in Flint, Michigan and grew up on a nearby inland lake. There, I attended a two room country school and a small high school. I moved on to the University of Michigan to receive a degree in nursing and the University of Minnesota for a certification in public health nursing. This then took me to Ecuador where I spent a year with Project Hope helping to establish a clinic in a small village. I also spent a short time with the Project at the children's hospital in Krakow, Poland. In the early sixties I enrolled at the University of Washington to study for an advanced degree in psychiatric nursing--continuing to work in this field until my recent retirement. I came to Yarrow Point in 1972 when my husband and I purchased a little three room cottage--and to this day I feel that it is a privilege to live here. I might add that we love the cottage so much that we never tore it down--just built around it--and the roses that line our front yard on 92nd were planted by the original owners in 1927. This is my second term on the council, and I will continue to work to honor the responsibility my fellow citizens have entrusted in me.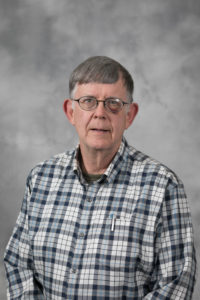 Andy Valaas
My wife and I have been residents of Yarrow Point since 1973, having raised our family of three children here.  We have seven grandchildren spread across the country from here to the upper Midwest.  After graduating from Whitman College with a degree in physics, I spent a little time in the Army and then earned a graduate degree in engineering from MIT.  I am now retired after a career as an engineer and an engineering manager for Boeing Commercial Airplanes. I was first elected to the Town Council in 1993, and I have enjoyed the opportunity to contribute to the community by helping the Town make the necessary choices to maintain a sense of calm and tranquility in Yarrow Point despite the tremendous changes that have taken place in the greater Seattle area in the past 25 years.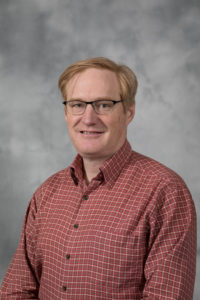 Steve Bush
Our family moved to Yarrow in May, 2010 after the successful sale of Pure Networks, a technology startup I co-founded.  I live with my wife Christine Chang, two daughters, and pet Golden Retriever at the intersection of Yarrow Point, Clyde Hill and Kirkland town boundaries.  In 2013, I decided to leave the work force and dedicate my time, energy and resources to family and community impacting projects.I have served the town of Yarrow Point as a member of the Town Council since 2014.  As a member of the Council, I seek to preserve the character and quality of life in Yarrow Point while improving the infrastructure and services offered by the town.
Approved Minutes of recent Council meetings as well as recordings of meeting, please call the Town Hall at (425) 454-6994 to arrange for a copy to be made for a nominal fee.